Google which lays down the benchmark for innovation around the world, has recently come up with Google activity cards, which are currently rolled out in the United States. These cards are an enormous step in making user searches more streamlined and can give you access to past searches and the body of results that they generate. Previously a user had to mimic, and retrace his steps to previous google searches in order to access to links that were shown for searches.
Google activity cards can potentially provide revolutionize user experience on its platform, and Google has plans to roll them out for all region. The recent update by Google was announced back in September in a blog post which got many users hyped. There are still apprehensions about the dramatic impact they can have on user searches. If you are looking for information on activity cards, we have come up with a guide that will tell you all you need to know about them:
Pick Up Where You Left Off:
At the very base of these Google recent update, is to bring search history at the forefront for users. The platform is the most popular search engine worldwide, and every day millions of users search for all kinds of things ranging from cooking recipes to businesses, on it. What's more, Google has also become the go-to for research and is used by numerous students and academicians for finding specific information. Google says this activity card will give you the ability to relaunch these searches at your fingertips. Instead of retracing your steps and typing the same keywords again, you can simply click on an activity card, and it will generate the search. You will be redirected to the same results, right down to the page.
Control:
Google has placed the control of these Activity cards, solely in the hands of the user. You can pause activity cards or simply take them off if you don't find them useful. They can also be customized through the three-dot menu, easily by removing some items that you don't need.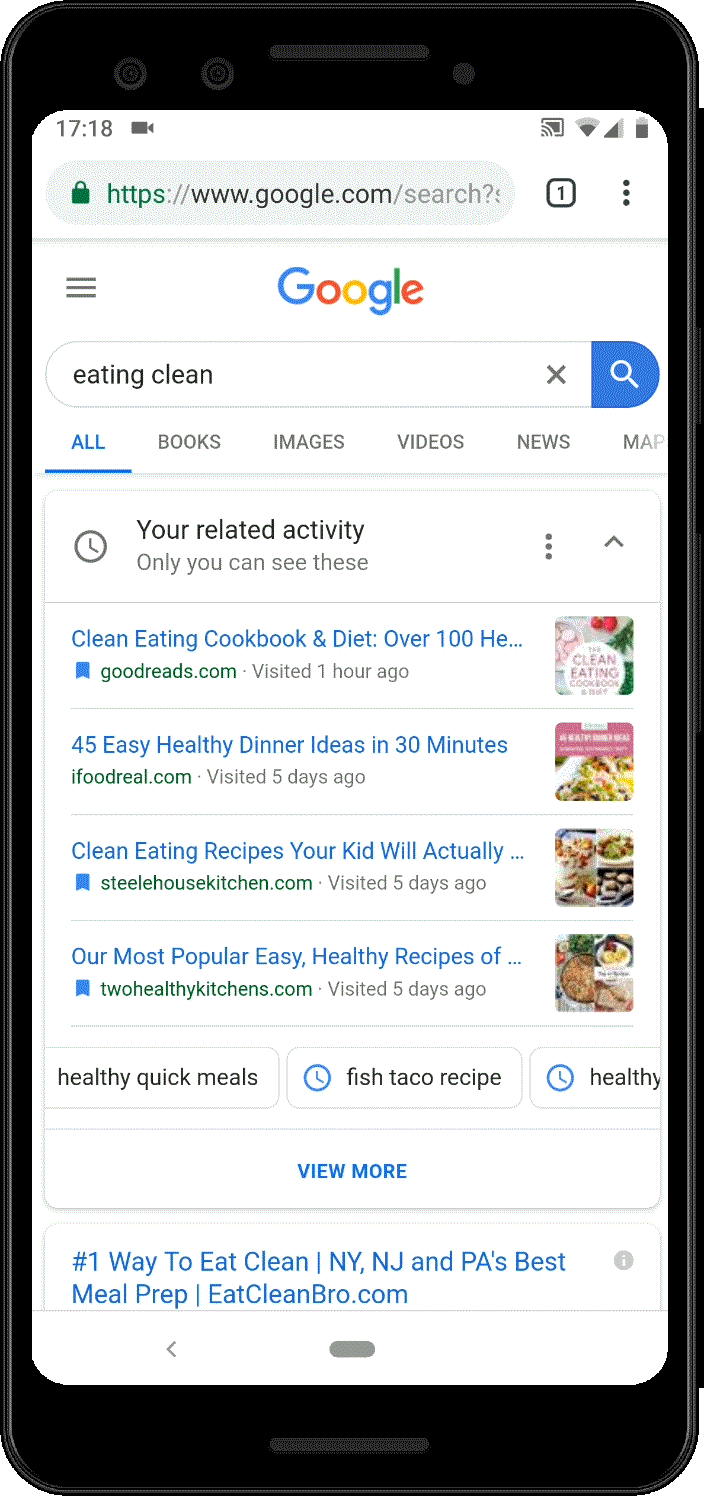 AI:
Google is at the forefront of AI-powered technologies and these activity cards are a step in that direction. The company has already made it clear that the future of their search engine will be driven by AI and through these activity cards. The platform will give you recommendations and based on what you need and will push the search that you have seen right down to the bottom.
Verdict:
As of now, it's too early to testify the functionality of the feature. But keeping in mind that Google has made provisions to make them optional, you can still go back to the same old search engine, in case you don't find them useful. The product has done well in testing and there's all the reason to be more excited than apprehensive. Also, user experience may vary widely depending upon, the device which is being used, like a desktop or a phone.